America Lyrics By Tom MacDonald
America Lyrics By Tom MacDonald is Latest English Song Sung By American Professional Wrestler. Nova Paholek and  Thomas MacDonald is a Writer of Song While Album Name is Us Against The World.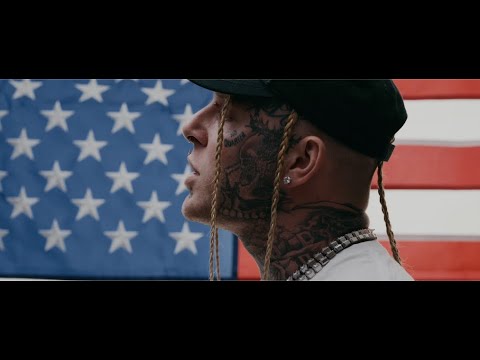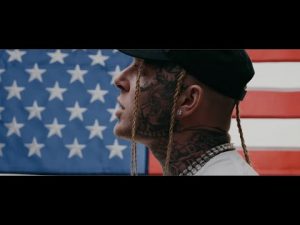 Lately, USA is gettin' scarier
Half of the Americans I see all hate America
They hate the cops doin' they best to take care of us
And kneel for the flag, insult the soldiers that we're buryin'
I'm tired of the pissin' and complainin'
Why you living in America if all you do is hate it?
You think it's brave to take a stand against the nation
Real bravery is dying for the right so you could say it
Dear America, what happened to Americans?
Apparently, no one's aware or cares that it's embarrassin', it's arrogance
Our greatest enemy was always slavery and terrorists
And now it's people in the country tryna burn the heritage
I can't help it, I just seem to see the world different
It ain't Republicans or Liberals, it's mental illness
The Internet is only interested in left opinions
Cancel culture's got more power lately than the First Amendment
If you don't like it, leave, we will not defund police
We don't want no riots in our neighborhoods or in the streets
We respect freedom of speech, we protect what we believe
We don't want nobody dead, so please, do not tread on me
In America, the freedom ain't free
In America, got soldiers dyin' overseas
So America, we say what we believe
My America, I won't ever take a knee
Our freedom is the reason you can disrespect our flag
If my stars and stripes offend you, then I'll help you pack your bags
America
Does anybody know what the hell happened to the patriots?
Lately, this nation is so ashamed and hatin' itself
Did everyone forget that people died to pay for this ungratefulness?
United States gave everything to you just to help
I just wanna celebrate Thanksgiving with my family
I don't need your help to understand it was a tragedy
Can't I just be thankful for my country eating happily
Without you tryna guilt me for the genocide and casualties?
I can't help it, I just seem to see the world different
It ain't black or white, it's conflict designed by the system
I don't need your pronouns, all I see is men and women
Kids are takin' pills for fun while people can't afford prescriptions
If you don't like it, go hate it, then don't call it home
We don't need no violence, got no time for all you radicals
Screw your status quo, we're not animals
I won't kneel for the anthem 'cause the flag is what I'm standin' for
In America, the freedom ain't free
In America, got soldiers dyin' overseas
So America, we say what we believe
My America, I won't ever take a knee
Our freedom is the reason you can disrespect our flag
If my stars and stripes offend you, then I'll help you pack your bags
America
You can hate the government and still love the country
The fundamental values of America are concrete
Republicans and Liberals are dumb, to put it bluntly
They're labels that they use to create chaos and corruption
You can know the history and still be proud of where you're from
Every flag around the world is covered in a little blood
We started out United States, divided is what we've become
If home is where the heart is, you should show America some love
In America, the freedom ain't free
In America, got soldiers dyin' overseas
So America, we say what we believe
My America, I won't ever take a knee
Our freedom is the reason you can disrespect our flag
If my stars and stripes offend you, then I'll help you pack your bags
America